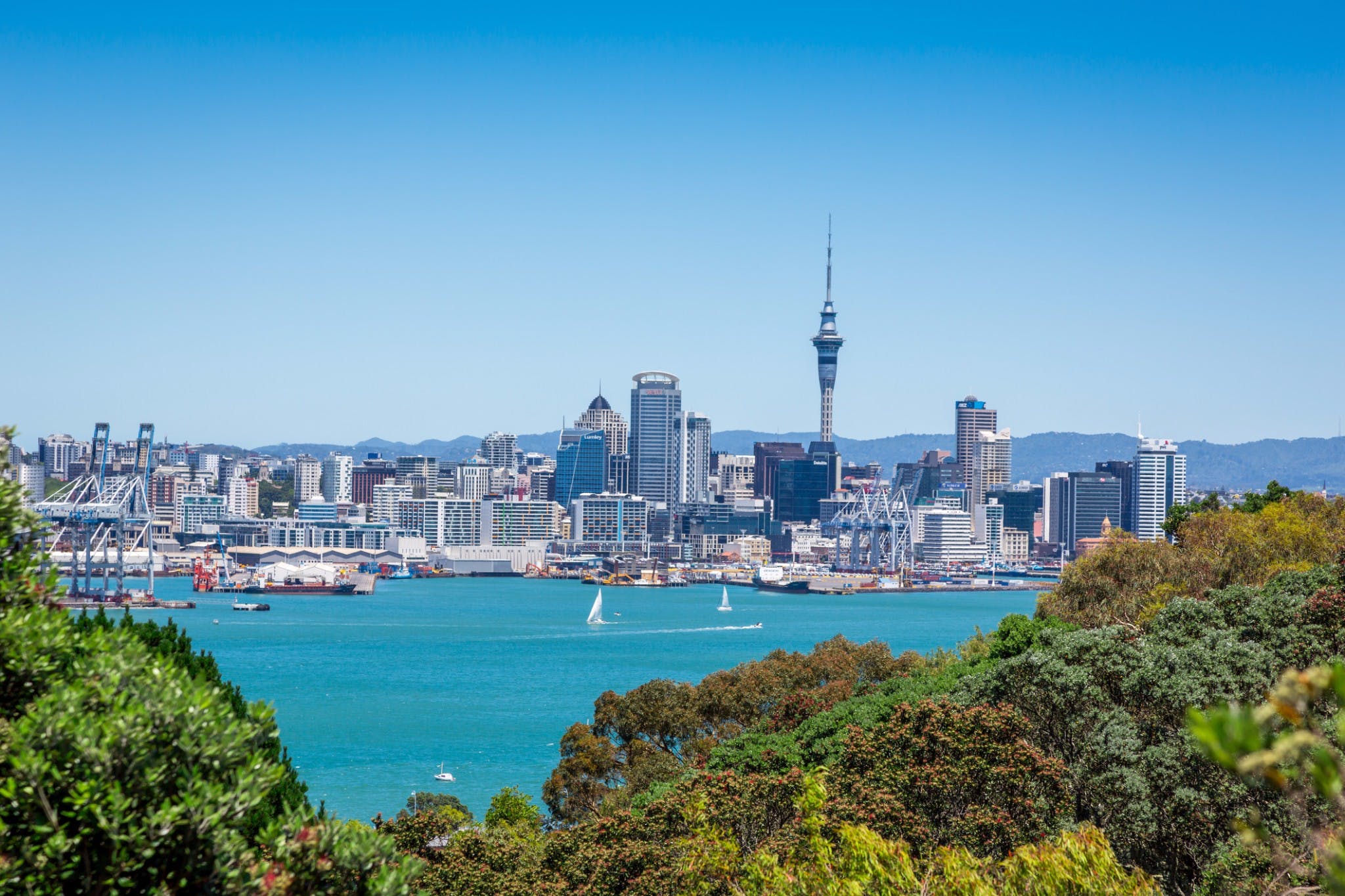 Join Brian for two tax-deductible CE classes in Auckland, New Zealand on January 19-20th, 2019, during the peak of the Austral summer. The days will be long and warm, and Auckland is a cosmopolitan, world-class city, and a gateway to the South Pacific.
Muscle-Specific Deep Tissue Techniques for the Torso (Iliopsoas, Diaphragm, QL and Paraspinals)
These muscular structures support the core--they are integral to maintaining balance, structural alignment, ease of breathing, mobility, and the ability to function without lower back pain. In the morning, you will learn specific, potent, and effective Deep Tissue techniques to release the iliopsoas, diaphragm, QL, lower multifidus, and the lumbodorsal fascia. These are straightforward, muscle-specific techniques that can be immediately applied in practice, often with profound results. There will be a concise and insightful anatomy review of these structures with an eye toward fascial continuities and the functional relationships between them. We will also focus correct placement and proper use of fingers, knuckles, and elbows for optimal results.
In the afternoon we will focus on some muscle-specific Deep Tissue techniques for the Paraspinals (erector spinae and transversospinalis) that are different from but complementary to what you learned in massage school or elsewhere. The emphasis will be on releasing and unbinding the erector spinae group, the transversospinalis group, the lumbodorsal fascia, and the quadratus lumborum. These muscle-specific techniques will improve the precision and effectiveness of your back massage, and can be easily integrated to your style of bodywork. Body mechanics will continue to be a focus of the class, as well as proper use of elbows, fingers and knuckles to save wear and tear on joints. Students who have taken this class have reported that they were able to apply the techniques in their practices right away and that their clients loved the results, feeling a newfound sense of freedom and ease in their backs.
"This is one of the most practical classes I've ever taken. Brian presented useful information and then taught practical application of this info. He walked us through how to find each muscle--something I have always wished other instructors would do. I left the training with expanded skills and knowledge, which I have been able to use right away with my clients." - Evelyn Bass
Muscle-Specific Deep Tissue Techniques for the Posterior, Lateral and Anterior Neck
The neck is a strong, vulnerable and complex structure. It is the most movable part of the spine, and yet is strong enough to balance and support the head (10-11 pounds), even with chronically poor posture. Skillful deep tissue work in this area is not about brute force; it's about precision and strategy, informed by knowledge of the anatomical structures. It's rare to find massage therapists who really know how to massage the neck in a precise, specific way–especially around the small muscular attachments to the transverse processes-–even though this is often where the muscles are most frayed and/or inflamed.
In the morning you will learn specific techniques for releasing the cervical posterior paraspinal muscles (longissimus, semispinalis capitis, multifidus), suboccipital triangle, levator scapula (especially the cervical attachments), facet joints, splenius capitus and cervicis, posterior, middle, and anterior scalenes, sternocleidomastoid, and masseter.
In the afternoon we will focus on deep muscle-specific techniques for the anterior neck. Many people learned in massage school to avoid this area, but it responds safely and well to skilled and precise touch. We will focus on the scalene, suprahyoid, infrahyoid, and longus capitus and colli groups. This is really helpful work for clients who have been in car accidents, have emotional issues with their necks or throats, or use their voices professionally (eg, singers).
These are straightforward, muscle-specific techniques that can be immediately applied in practice. The work is well-suited to either treating cervical injuries or improving your spa massage, and will increase your precision, palpatory sensitivity, and effectiveness. Body mechanics will also be a focus of the class as well as proper use of fingers to save wear and tear on joints.
"I honestly learned more in your neck class than any other CE I've taken, and I've been at it almost 13 years." -Tracey Brandt
"This is the best neck class I've ever taken." - Barbara Rue
Instructor: Brian Utting
CE hours: 16 (NCBTMB-approved)
Date and Time: Saturday and Sunday, January 19th-20th, 9am-6pm each day
Tuition & Registration: $275 USD ($400 NZ) for both days if registered by December 31st, 2018, with a $125 USD non-refundable deposit. The price goes up to $300 USD thereafter. You can register online here.
The early registration balance of $150 USD or $230 NZD will be due at class. If the link is showing sold out, please contact info@pnwschool.com.
If Registering in New Zealand: This class is sponsored by the New Zealand College of Massage. Click here to view their posting, or register with them directly by emailing info@nzcm.ac.nz.
Please note that you are responsible for your own travel and lodging arrangements for your stay in Auckland. If you have questions, you can contact NZCM at info@nzcm.ac.nz, or contact Brian in Seattle at info@pnwschool.com.